How Do I Propose to my love? let me count the steps
Amazing Proposing Ideas With Flowers 2023
Valentine's Day is a day of promise and togetherness. Are you preparing to propose to the one you love? Your proposal on this day will create very special memories for both of you as it's already a romantic day for both of you.  Your first step should be to choose the right flowers for the occasion when you propose to your girlfriend. It is because proposing with flowers is becoming a way to convey their heartfelt emotions, love and feelings in a romantic way.
How do you propose in a romantic way?
With a flower in hand and bend on your knees, proposing to your girlfriend, becomes a very romantic gesture. Love is symbolized by flowers, especially by red roses. The best way to propose would be to give her red roses, a beautiful ring and chocolates with a note from the heart; it's truly a romantic gesture. Looking for the best roses for her? Log on to our online portal Black Tulip Flowers Oman for the best valentine's day flowers.
How can I propose my love to her?
Say it with Flowers: 
It is universally acknowledged that women enjoy flowers. What makes flowers such a great valentine's gift is that they enhance the beauty and elegance of the moment while bringing happiness and joy to the receiver. Our online portal Black Tulip Flowers Oman offers the best romantic rose flowers, simply log on to our website to send it to your girlfriend and show how much you love and care for her. This is coolest proposing Ideas you can do. Follow some of best other proposing ideas by us.
•    Half Red and White Roses
•    Engaging Roses in a Heart Marble Box
•    Magnificent Love of Roses
•    Red Roses in Heart Shape
Romantic Dinner Date: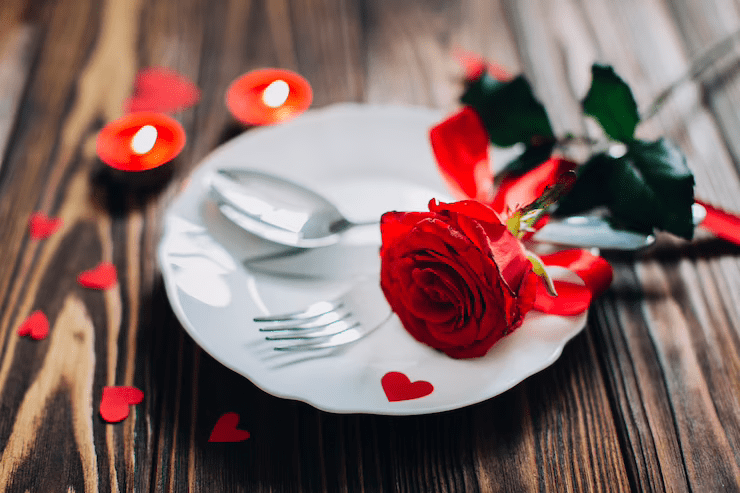 Valentine's Day dinners are no longer just dinners after all. It's all about creating the perfect romantic dinner date that is both memorable and creates the essence of love and romance. Propose her with romantic flowers on a dinner date and make all of the moments full of romance and excitement. Order romantic flowers for her online from our website Black Tulip Flowers Oman and adore your love. A romantic way of proposing ideas most of the people express their love.
•    Delightful Cupid Heart
•    Hand Bouquet of White Roses
•    Sweet Hand Bouquet
•    Hand Bouquet of Charismatic Pink Roses
Propose through online: 
Are you thinking of proposing? Surprise her with a bouquet of red roses delivered to her doorstep while expressing your love with messages this is one of best proposing ideas. There's nothing more touching than a bouquet of passionate flowers. Make the day unforgettable with perfect flowers for a perfect love simply visit our online portal Black Tulip Flowers Oman for the best love romantic rose flowers. Now in this era it's a most convincible proposing ideas.
•    Hand Bouquet of Appealing Roses
•    Hand Bouquet of Elegant Combination
•    Box of Amazing Red Roses
•    Charming Hand Bouquet
Impress her with Gifts: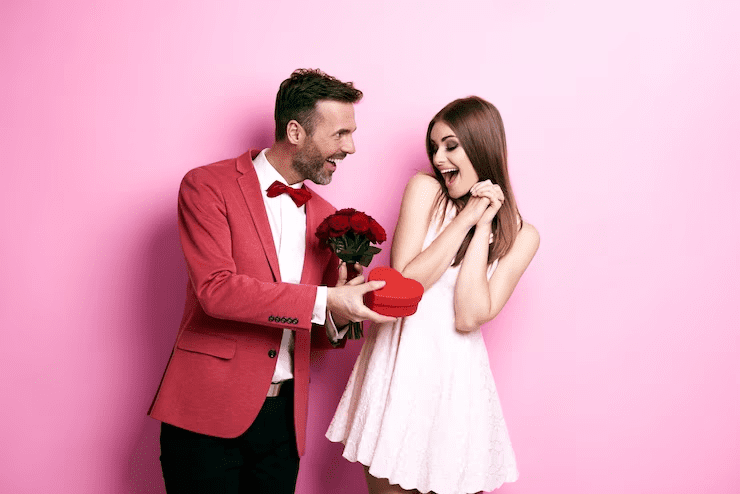 Do you want to propose to your girlfriend on Valentine's Day in the most impressive manner possible? When you want to impress your girlfriend, give her a bouquet of romantic flowers, a box of delicious chocolates, or a wonderful cake to show her how much you love her this is one of good option proposing ideas; showing importance through giving precious gifts. Log on to our website Black Tulip Flowers Oman for a loving gift for girlfriend and celebrate your love story with romantic flowers.
•    Floating Red Rose Petals
•    Fragrance Rose Petals
•    Fabulous Hand Bouquet of Red Roses
•    300 Red Rose Bouquet
What do you say when proposing to your boyfriend?
The concept of a woman proposing to a man is not new. When you propose, it's often hard for words to express what is in your heart, so consider getting a gift that represents your deepest feelings. Say what you love most about them and the moment you realize they were the one. This can be your best proposing ideas to a boy.
Are you searching for the last-minute valentine's day gifts for him? Red roses are the perfect way to convey your emotions without saying a word, visit our website Black Tulip Flowers Oman for more valentine gift ideas for boyfriend and make your moments as beautiful as a fairy tale.
Learn more about our new products and flowers designs. And checkout all the updates of Deals and Offers on our social media.