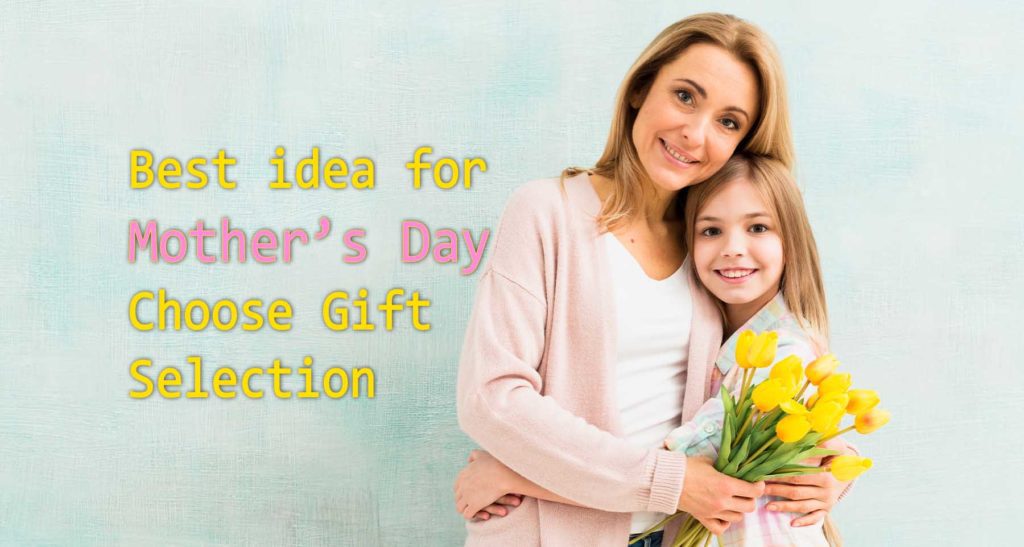 Best idea for Mother's Day Choose Gift Selection
Looking for the Perfect Mother's Day Gifts?
Mother's Day is a fantastic opportunity to express our gratitude and love to our own mothers and the other amazing mothers in our lives by giving meaningful Mother's Day gifts. The appropriate Mother's Day gifts may also surprise your mother, and let her experience the joy of the occasion and allow you to convey your love and thanks to her. Think beyond the box for Mother's Day with our most inventive Mother's Day gifts. These thoughtful suggestions might help you in selecting the ideal Mother's Day gifts.
How do you choose your Mother's Day gift?
A bouquet of flowers or an arrangement of flowers are the perfect Mother's Day gifts but before you gifting flowers to your mom, the symbolism of flowers is very important. Each flower has each symbolism, when it comes to Mother's Day, pink carnations are the most preferred flower gift because pink carnations represent the love of a mother and child. Your mom deserves a gift that will brighten her day, visit our website Black Tulip Flowers Muscat and send Mother's Day Flowers Bouquets Online to your mom.
Best Mother's Day Gifts
Preserved Flower Bouquets:
For Mother's Day, preserved flower bouquets are an ideal gift. It can help you in expressing your admiration, love, and thanks for your mother. Send Flowers for Mother's Day from the best flower shop in Muscat, Black Tulip Flowers and celebrate this International Mother's Day in a unique way.
Artistic Centrepiece
Artistic Arrangement
Floral Masterpiece
Utmost Beauty
Personalized Hand Bouquets:
As you look for gifts for Mother's Day, personalized flower bouquets are great choice for many reasons. The main reason is you can find a wide range of flowers available, from beautiful roses, amazing tulips and charming lilies, to stylish gerberas. These flowers are beautiful, aromatic and elegant. Log on to our online portal Black Tulip Flowers, one of the leading flowers shops in Muscat, to Send Mother's Day Flower Online and make your mom feel loved and special on this Mother's Day.
Excellent Flower Basket
Affluence Pink Bouquet
Blue Secret Heart Bouquet
Yellow Shower Bouquet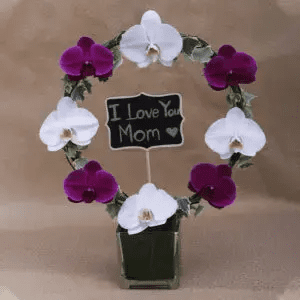 Arrangement of Flowers:
Arrangement of flowers may also be an ideal choice for those who want to give a long-lasting floral gift. You can include more than just roses in the arrangement, you can also add in some tulips or lilies to the arrangement. These arrangements are sure to bring a smile to your mom's face. Are you searching for the best Mother's Day Flowers in Muscat? Simply log on to our website, Black Tulip Flowers for the best Mother's Day flowers and Mother's Day gift delivery in Muscat.
Immense Gratitude Flower Bouquet
Purple Blooms Bouquet
Mix Happiness Bouquet
Special Gift Box
Gift Basket:
Even if you are not near each other to show your love and thanks to your mother or you are too busy to remember your significant event, a Mother's Day gift basket present with flowers, cards, cakes, chocolate and other items can be given to your mother. Order the best Mother's Day Rose Box from one of the best flower shops in Oman, Black Tulip Flowers. Log on to our online portal for a wide range of Mother's Day flowers collection and make this Mother's Day a memorable one.
Lily Wishes
Mesmerizing Mix Flowers
Basket Full of Blooms
Colorful Basket
Conclusion:
A bouquet of flowers is considered as a traditional gift because they are so beautiful, luxurious, elegant and aromatic. The beauty of a flower is that it can symbolize so many things, for example pink carnations symbolize an unending mother's love, pink tulips symbolism pure love, and even white roses signify innocence. It's what makes Mother's Day flowers are so perfect as a gift. Send perfect Mother's Day gifts from the trusted flower shop in Muscat, Black Tulip Flowers, the best florist in the industry.
Learn more about our new products and flowers designs. And checkout all the updates of Deals and Offers on our social media.