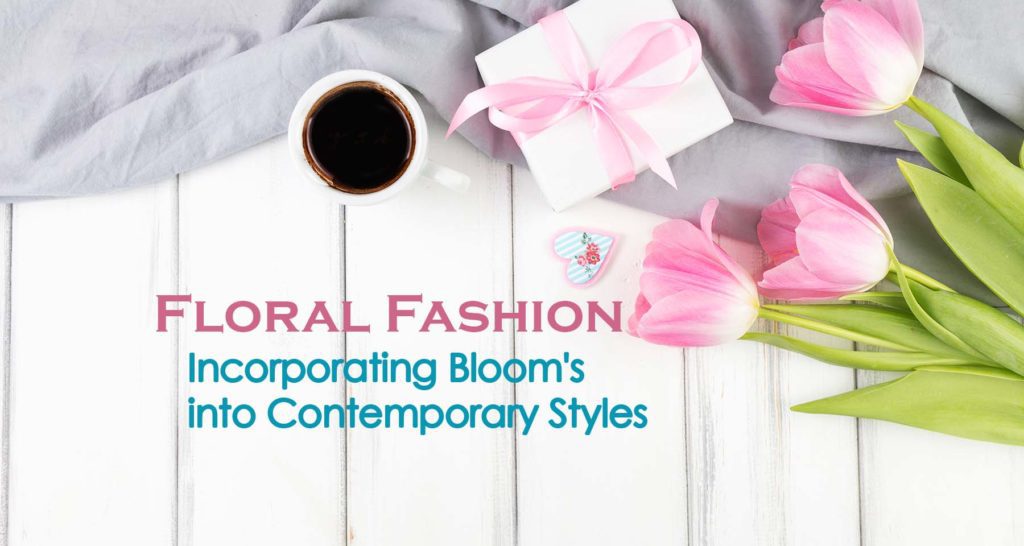 Floral Fashion: Incorporating Blooms into Contemporary Styles
Long Cherished Flowers Arrangements for their Natural Beauty
People have long cherished flowers for their natural beauty and enchanting fragrances. They have been integral to human culture, symbolizing emotions, celebrations, and remembrance. Over time, their significance has expanded beyond traditional bouquets, finding their way into contemporary fashion and design.
In this blog, we'll explore how the mesmerizing world of floral fashion seamlessly weaves blooms into various aspects of modern life. From flower arrangements in Oman to Happy New Year floral creations and meaningful gestures like breast cancer flower arrangements, let's dive into flowers' colourful and creative universe.
Flower Arrangements in Oman- Explore the Beauty of Flowers!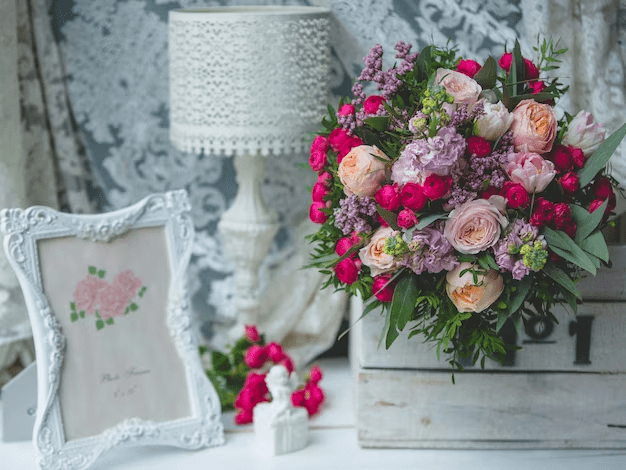 With its rich history and cultural heritage, tradition and modernity coexist harmoniously in Oman. A testament to this amalgamation is evident in Oman's captivating flower arrangements. Omanis deeply value flowers and use them to mark numerous occasions, from religious celebrations to festive gatherings.
The art of arranging blooms in intricate patterns and striking colour combinations is passed down through generations, creating a unique floral tapestry that adds an enchanting touch to every event.
In Oman, flowers are not merely decorative elements; they carry profound meanings and symbolism. Roses represent love and beauty, jasmine symbolizes purity, while lilies signify renewal and rebirth. Whether it's an elaborate wedding ceremony, a vibrant Eid celebration, or a joyful family gathering, Black Tulip Flowers– the premier florists in Oman, create lasting memories.
Stunning Happy New Year Flower Arrangements!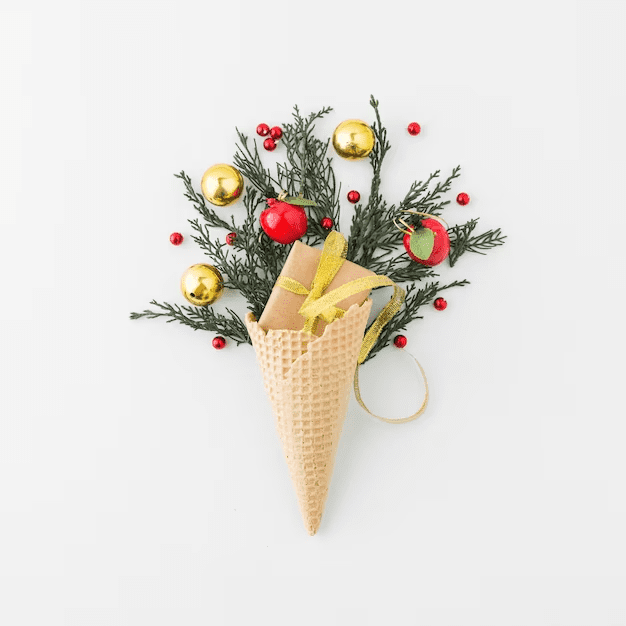 As the clock strikes midnight and the world celebrates the arrival of a new year, let's fill the air with the sweet aroma of fresh flowers. Happy New Year flower arrangements mark the beginning of new adventures, aspirations, and dreams. Whether it's the glimmer of gold in elegant centerpieces or the burst of colours in extravagant bouquets, these floral creations mirror the joy and excitement that comes with a fresh start.
Incorporating flowers like chrysanthemums, which symbolize longevity and prosperity, or daisies, representing innocence and purity, into New Year arrangements further infuses them with positive energy. These blooms not only elevate the ambience but also invoke feelings of hope and optimism for the coming year.
Mum Flower Arrangements: A Loving Tribute to the Pillars of Strength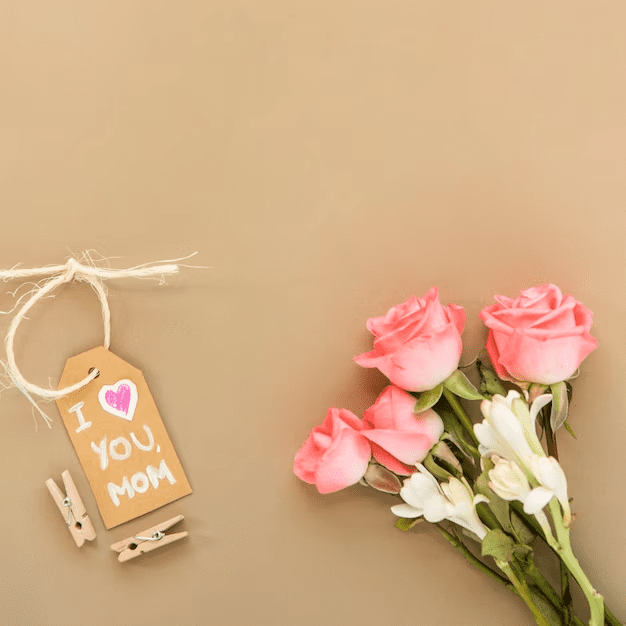 Mum flower arrangements are more than just beautiful displays of blooms; they are heartfelt tributes to the pillars of strength in our lives. The chrysanthemum, or "mum," holds special significance as a symbol of honour and respect in many cultures. It represents mothers' enduring love and dedication, making it a perfect choice for Mother's Day or any occasion when we want to express our gratitude and admiration for the incredible women who shape our lives.
The variety of colours and forms of chrysanthemums allows for endless creativity in floral arrangements. From delicate pastels to vibrant hues and elegant single blooms to lush bouquets, mum flower arrangements hold the power to convey emotions that words alone cannot express.
Corporate Flower Arrangements: Blooming Ambiance for Professional Success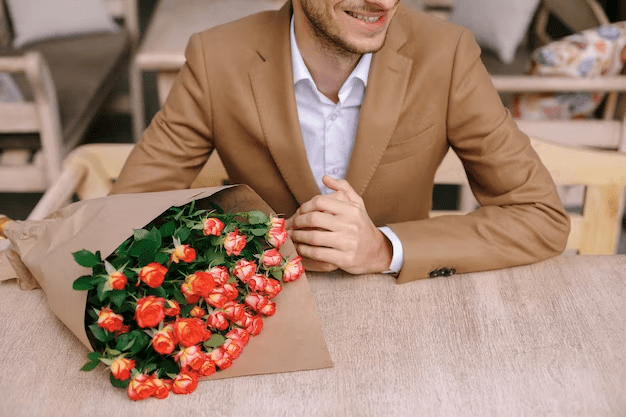 In the bustling world of business, where first impressions matter greatly, corporate flower arrangements play a vital role in setting the right ambience. These arrangements go beyond mere aesthetics; they contribute to the overall atmosphere, helping to create a welcoming and inspiring space for employees, clients, and visitors.
Sophisticated and elegant floral designs in corporate settings can promote creativity, reduce stress, and enhance productivity. Whether it's a graceful orchid arrangement in the reception area or an understated yet elegant centrepiece in the conference room, flower arrangements in corporate environments add a touch of refinement and professionalism.
Flower Arrangements for Girlfriend: A Floral Symphony of Love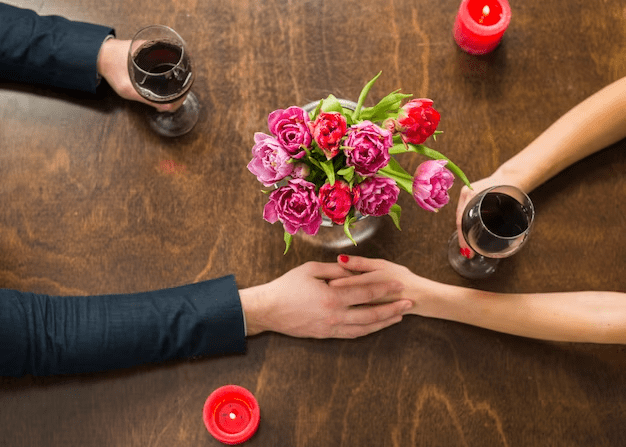 Love is a language that transcends words, and flower arrangements for girlfriend are a beautiful way to express heartfelt emotions. Whether it's a romantic gesture on a special occasion or a spontaneous display of affection, a well-chosen bouquet can convey love, admiration, and appreciation like no other.
Roses are the quintessential choice for romantic flower arrangements in all their timeless splendour. Each colour carries its significance: red for passionate love, pink for admiration, and white for purity and devotion. These arrangements create a symphony of love that will leave her heart aflutter when paired with delicate accents like baby's breath or lush foliage.
Breast Cancer Flower Arrangements-Blooms of Hope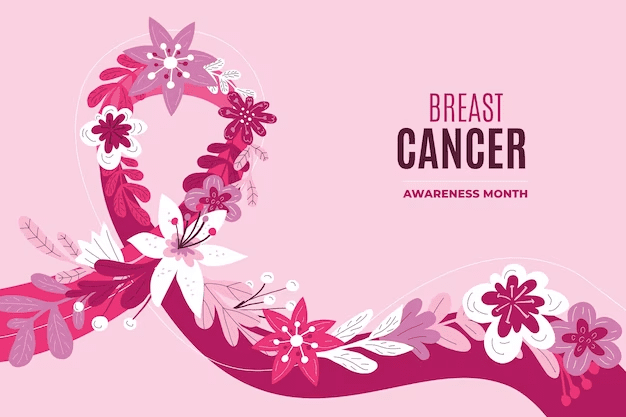 In the face of adversity, flowers become a beacon of hope, and breast cancer flower arrangements stand as powerful symbols of strength, resilience, and solidarity. For those battling breast cancer, these arrangements serve as a reminder that they are not alone in their fight.
Pink, representing breast cancer awareness, dominates these arrangements, often accompanied by bright pops of complementary colours. The symbolism extends beyond the arrangement itself; it becomes a gesture of support and encouragement to those on their journey to healing.
Flower Arrangements Online-Convenience at Your Fingertips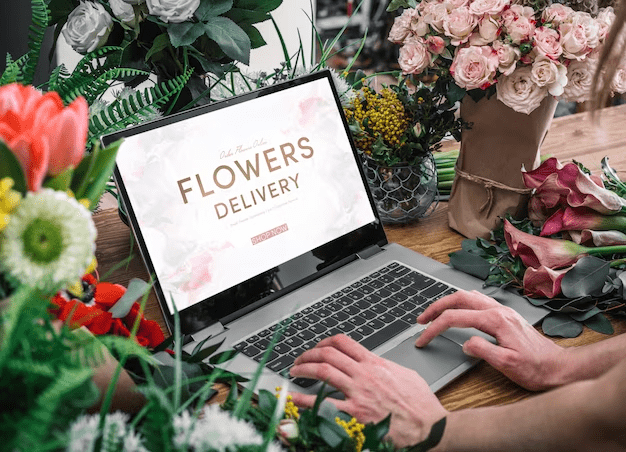 In the age of technology, the world of flowers has also embraced digital transformation. Flower arrangements online bring the convenience of sending love and well-wishes with just a few clicks. Whether you're across the street or across the globe, you can now surprise your loved ones with stunning bouquets delivered to their doorstep.
Black Tulip Flowers – a leading online flower shop in Oman, offer a vast array of options, making it easier than ever to find the perfect arrangement for any occasion. The possibilities are endless, from classic red roses for a romantic gesture to vibrant mixed bouquets for birthdays or "get well soon" wishes.
Evolving Floral Arrangements: A Fusion of Tradition and Modernity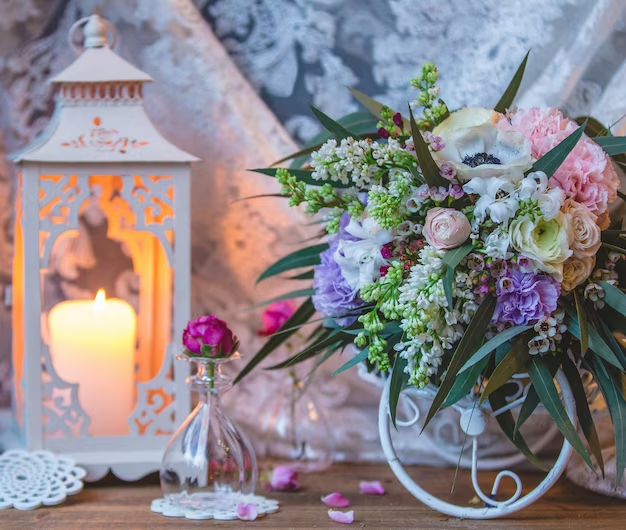 As fashion trends evolve, so do floral arrangements. Today's designs go beyond the traditional bouquets, incorporating contemporary elements and unique themes. Edgy and innovative collections may feature unexpected combinations of blooms and artistic compositions that challenge conventional norms.
The world of floral arrangements continually evolves from abstract floral sculptures to innovative uses of recycled materials. These artistic masterpieces elevate floral design to a level of creativity and expression that speaks to the dynamic nature of contemporary styles.
The Future of Floral Fashion: Nurturing a Green and Sustainable Tomorrow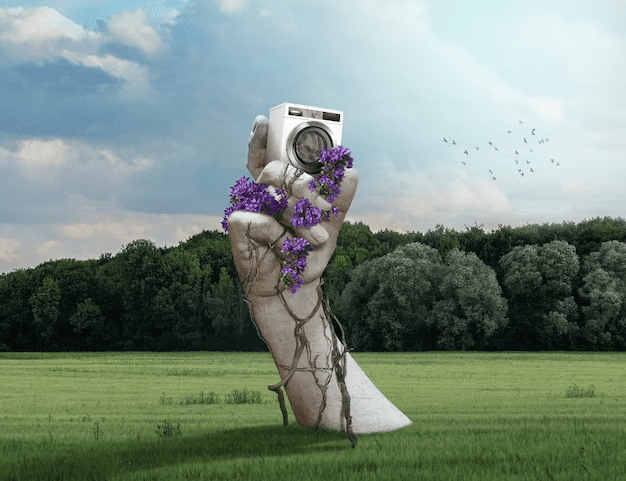 Incorporating bloom's into contemporary styles goes hand in hand with a growing awareness of sustainability and eco-consciousness. As consumers become more environmentally conscious, the demand for eco-friendly flower arrangements and fashion is rising.
Florists and designers are exploring innovative ways to minimize waste, using locally sourced blooms and adopting practices that promote sustainability. Additionally, dried flower arrangements are gaining popularity for their long-lasting appeal, reducing the need for constant replacements.
From traditional flower arrangements in Oman to modern and innovative floral designs, Black Tulip Flowers deliver captivating blooms and inspire us in new and exciting ways.
Frequently Asked Questions about Flower Arrangements in Oman
Q1: How can I order flower arrangements in Oman?
Ordering flower arrangements in Oman are easy! You can visit our website at Black Tulip Flowers and browse through our collection of exquisite floral designs. Select the arrangements you love, choose your preferred delivery date and location in Oman, and proceed to checkout.
Q2: Can I customize the flower arrangements?
Absolutely! We offer customization options for many of our arrangements. You can choose the type of flowers, colors, and even vase designs for a personalized touch. Contact our customer service to discuss your preferences.
Q3: What occasions are suitable for sending flower arrangements?
Flower arrangements are perfect for various occasions – birthdays, anniversaries, weddings, graduations, sympathy, and more. They convey emotions from joy to comfort, making them a versatile and thoughtful gift choice.
Q4: How do I ensure the freshness of the flowers upon delivery?
Our team takes utmost care to ensure the flowers reach you in optimal condition. We source our blooms from trusted suppliers and handle them with precision. Upon delivery, your arrangement will be carefully packaged to maintain its freshness.
Q5: Can I request same-day flower delivery in Oman?
Yes, we offer same-day flower delivery in Oman for orders placed within a specific time frame. To guarantee same-day delivery, make sure to place your order early in the day and check the availability in your location.
Q6: Is there a delivery fee for flower arrangements?
Yes, there is a nominal delivery fee for flower arrangements in Oman, which varies based on the delivery location and type of arrangement. The fee will be clearly displayed during the checkout process.
Q7: Can I include a personalized message with the flower arrangement?
Certainly! During the checkout process, you'll have the option to include a personalized message along with your flower arrangement. We'll ensure your heartfelt words are beautifully presented to accompany the blooms.
Q8: What if I need assistance or have special requests?
We're here to help! Our customer service team is available to assist you with any queries or special requests. Feel free to reach out via phone or email, and we'll be delighted to make your flower-gifting experience exceptional.
Q9: Are exotic or specific seasonal flowers available?
We strive to offer a diverse selection of flowers, including exotic and seasonal blooms. Availability may vary based on the time of year and demand. If you have specific preferences, reach out to our team to inquire about current offerings.
Q10: Do you offer flower subscription services in Oman?
Yes, we provide flower subscription services that offer regular deliveries of fresh and stunning arrangements. Subscriptions are perfect for adding a touch of beauty to your space consistently or for sending thoughtful gifts over an extended period.
Have more questions? Don't hesitate to contact us for a seamless flower-gifting experience in Oman!
Learn more about our new products and flowers designs. And checkout all the updates of Deals and Offers on our social media.