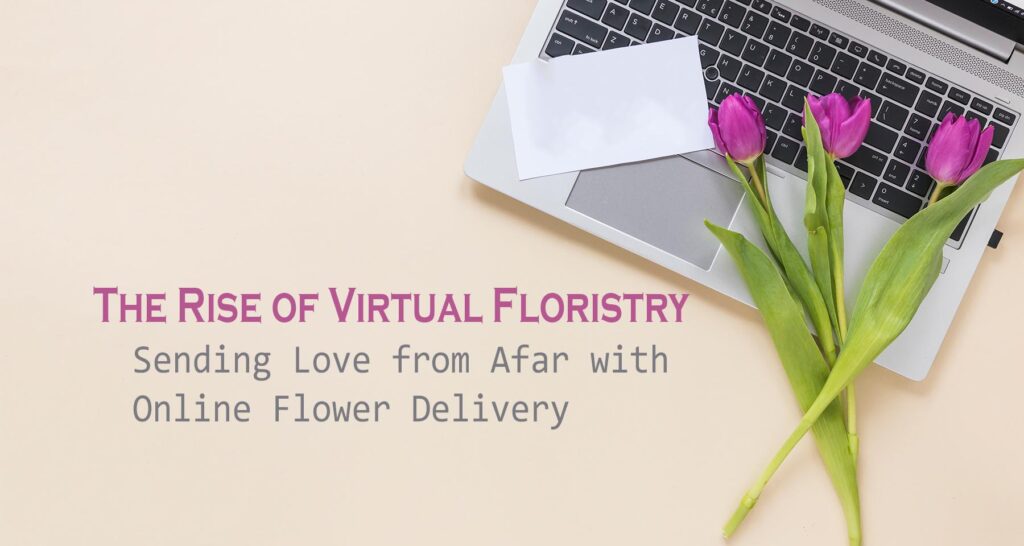 The Rise of Virtual Floristry: Sending Love from Afar with Online Flower Delivery
Online Flower Delivery in Oman: Bridging the Gap with Blooms
Expressing love and affection through gifting flowers has always held a special place. At Black Tulip Flowers, we are witnessing a revolution, a rise in the world of virtual floristry. Join us as we explore the charm of flowers in Oman, the convenience of sending flowers in Oman, and the art of surprising your loved ones with the best flowers in Oman, all at the click of a button.
Flowers in Oman: Nature's Masterpieces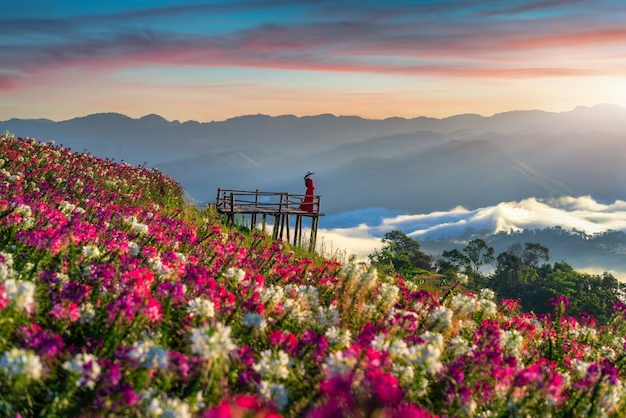 Oman, with its diverse landscapes and rich cultural significance, is a land that celebrates beauty in all its forms. Flowers in Oman are not just floral arrangements; they are nature's masterpieces, each petal a stroke of artistry that tells a unique story.
A Symphony of Colors and Fragrance
Flowers in Oman are a testament to the country's breathtaking beauty. From the vibrant bougainvillea to the delicate fragrance of jasmine in the air, Black Tulip Flowers has a symphony of colors and scents.
The Sweet and Romantic Flowers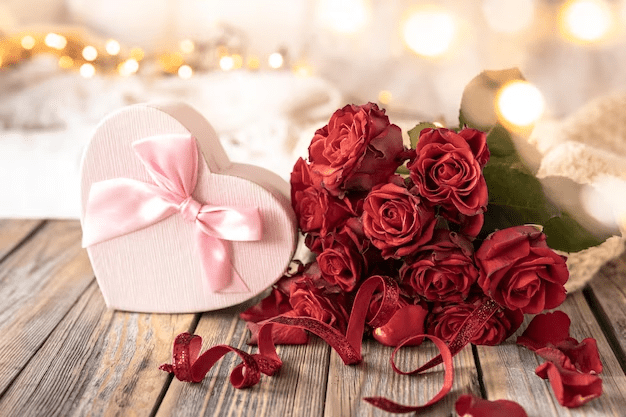 For centuries, individuals have employed flowers to convey their feelings of love and affection. The sweet and romantic flowers go beyond cultural barriers, making them the perfect gift for any occasion. From the passionate red roses to the gentle purity of white lilies, blooms can convey emotions like no other.
Send Flowers in Oman: A Gesture of Love and Affection
In a world where distances seem to grow wider by the day, sending flowers in Oman has become a beautiful way to bridge the gap and convey love from afar.
The Art of Gifting
Oman gift shops have always been a treasure of beautiful surprises. But when expressing heartfelt emotions, nothing matches the art of gifting flowers. A surprise romantic bouquet of roses or a carefully curated arrangement of the best flowers speaks volumes, even when words fall short.
The Best Flowers in Oman: Where Quality Meets Beauty
We believe that the best flowers in Oman are a blend of quality and beauty. We carefully pick each stem in our arrangements, ensuring you or your loved ones receive only the freshest and most exquisite blooms. When choosing Black Tulip Flowers, you select the best farm-fresh flowers.
Online Gift Delivery in Oman: Convenience at Your Fingertips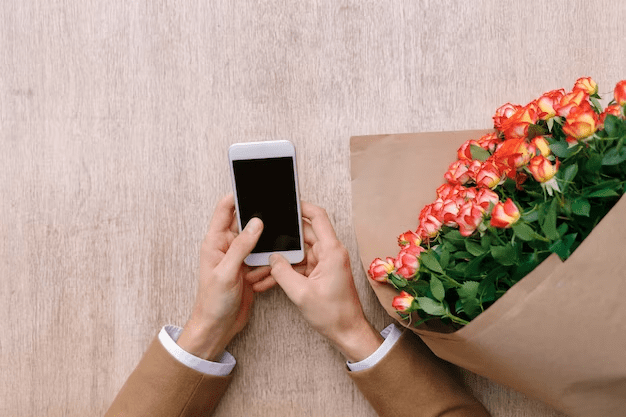 The rise of online gift delivery in Oman has brought convenience to the forefront of the gifting experience. In only a few clicks, you can browse the massive selection of flowers and gifts in Oman, choose the perfect arrangement, and arrange for it to be delivered right to their door.
Valentine's Day Gifts Online: Love Knows No Boundaries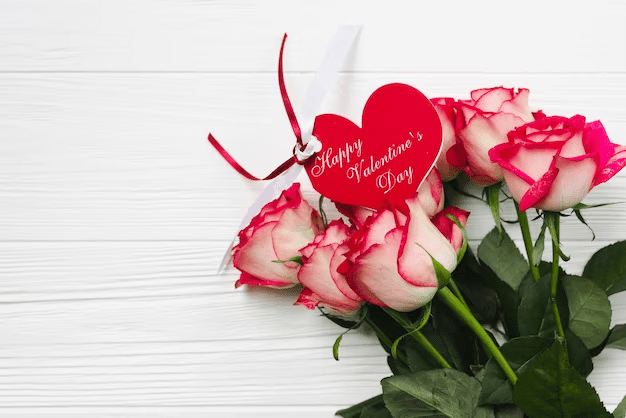 Valentine's Day, the day of love and romance, holds a special place in the hearts of many. Even if you can't be with your loved one in person, sending Valentine's Day gifts online in Oman is a beautiful way to show that distance is no barrier to love. From classic red roses to personalized gift hampers, the options are as endless as your love.
At Black Tulip Flowers, we take pride in being your trusted partner in virtual floristry. Our unwavering dedication to excellence, innovation, and ensuring customer delight makes us the ultimate choice for flowers and gifts.
Surprise Romantic Bouquet of Roses: A Gesture of Pure Love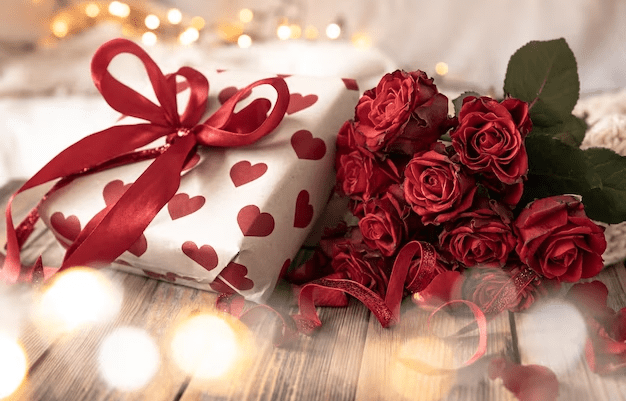 A bouquet of roses, especially a surprise romantic one, holds a timeless charm that never fades. Whether a single red rose or an abundant arrangement, our rose bouquets are handcrafted with love and care, making them the perfect expression of pure love. From the sweet scent of fresh petals, a rose stands as an eternal emblem of beauty and affection. Our romantic bouquet of roses is the perfect way to convey your heartfelt emotions.
The Evolution of Expressing Love with Oman Flowers
In a constantly changing world, expressing love and affection remains a constant, and flowers in Oman stay at the forefront of this beautiful tradition. With the rise of virtual floristry and the convenience of online flower delivery in Oman, we've made it easier than ever to send love from afar.
As you explore the world of Oman gift shops and virtual floristry, remember that the most precious gifts come from the heart. Whether it's a bouquet of sweet and romantic flowers or a thoughtful Valentine's Day surprise, let Black Tulip Flowers be your partner in making those moments even more special. Distance may separate us, but the beauty of flowers will always bring us closer.
Have more questions? Don't hesitate to contact us for a seamless flower-gifting experience in Oman!
Learn more about our new products and flowers designs. And checkout all the updates of Deals and Offers on our social media.