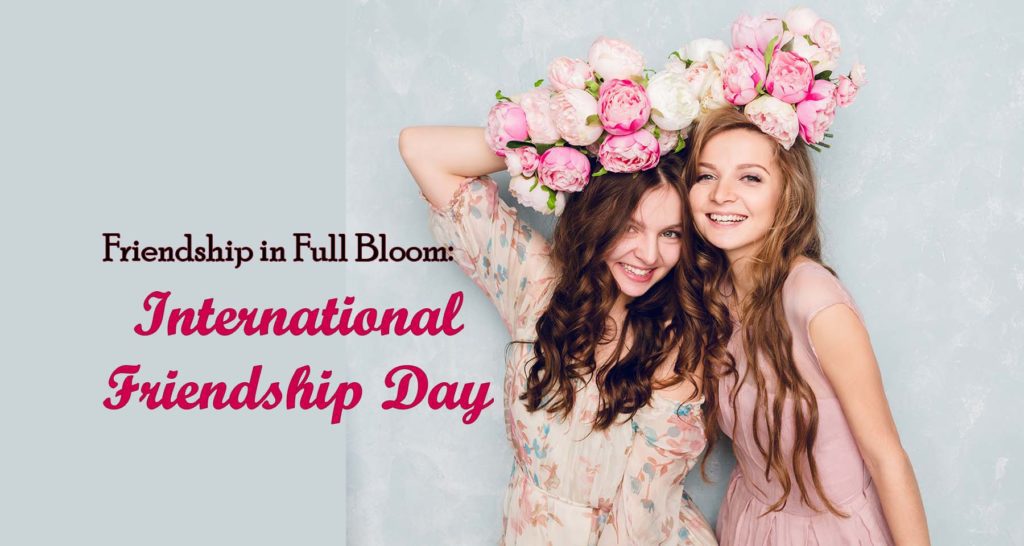 Friendship in Full Bloom: Send Floral Delights on International Friendship Day
International Friendship Day Flowers – Celebrate In Style!
Friendship is a precious bond that enriches our lives, brings joy, and offers support through highs and lows. It is a relationship that deserves celebration, and what better occasion to do so than on International Friendship Day? This special day provides the perfect opportunity to express gratitude and affection to your best friend.
While there are countless ways to commemorate this day, one of the most beautiful and heartfelt gestures is to send a stunning flower bouquet. Flowers have long been a symbol of love, appreciation, and friendship, making them the ideal gift to honour your cherished bond with your closest companion. Explore the International Friendship Day flowers collection from Black Tulip Flowers – the leading florist in Oman!
Choosing the Best Flowers for Friendship!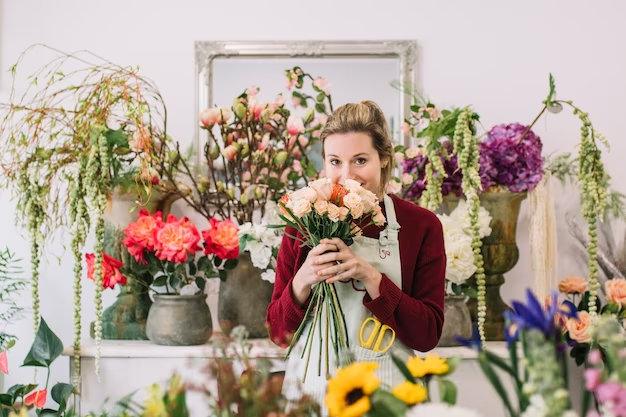 While any flower can convey a message of friendship, some blooms hold particular significance when symbolizing this special bond. When selecting flowers for Friendship Day, consider the meanings associated with different colours to make your gift even more thoughtful. One popular choice is the yellow rose, which symbolizes friendship, joy, and new beginnings.
Another meaningful option is the daisy, representing loyalty, innocence, and purity. Sunflowers are also a great choice, symbolizing warmth, happiness, and longevity. If you want to add a touch of elegance, consider a bouquet of orchids associated with friendship, refinement, and luxury. Ultimately, the best flowers for friendship resonate with you and your friend, capturing the essence of your unique bond.
Flower Bouquet for Friend – The Perfect Gift!
When selecting a gift for your best friend on Friendship Day, a flower bouquet is an excellent choice. Flowers have a unique way of conveying emotions and sentiments that words sometimes fail to express. They bring a burst of colour, fragrance, and beauty into any space and instantly uplift the recipient's spirits. Moreover, flowers have a universal appeal, making them an ideal choice for friends of all ages and backgrounds. There's no better way to show appreciation celebrate a friendship with a beautiful flower bouquet for friend.
Friendship Day Flowers Online – Express Your Love and Appreciation
Sending flowers to your best friend on International Friendship Day is now easy with online shopping. Black Tulip Flowers offer an extensive selection of Friendship Day flower arrangements, allowing you to find the perfect bouquet that reflects your friend's personality and preferences. Whether your friend has a choice for vibrant and cheerful blooms or prefers a more elegant and sophisticated arrangement, plenty of options are available to suit every taste. You can choose friendship day flowers online and get them delivered to your doorstep from Black Tulip Flowers!
Friendship Day Roses for Your Best Friend!
Among the variety of flowers available, roses hold a special place in friendship. Friendship Day roses are perfect for conveying heartfelt emotions and honouring the cherished connections you share with your closest companions. Traditionally associated with romantic love, roses have different meanings depending on their colour. While red roses are commonly associated with passion and romance, yellow roses symbolize friendship and happiness. Consider surprising your best friend with a bouquet of vibrant yellow roses to show them how much their company means to you. It's a beautiful and meaningful gesture that will bring a smile to their face and warm their heart.
Gift Ideas for Best Friend on Friendship Day!
While flowers are a classic choice, you may consider complementing your Friendship Day bouquet with a thoughtful gift to make the occasion even more memorable. Take a moment to reflect on your friend's interests, hobbies, and preferences to find a gift that genuinely resonates with them. If your friend has a green thumb, a potted plant or a mini herb garden can be a perfect choice. Personalized gifts, notes, spa vouchers, or subscriptions to their favourite magazine or streaming service are thoughtful options that show you value and appreciate their friendship. Try out some gifts for best friend from Black Tulip Flowers – The premier florist in Oman!
Friendship Day Flowers Gifts!
Friendship Day is an auspicious occasion to honour and cherish the special bond between friends. When it comes to expressing gratitude and love towards friends, gifting flowers holds a significant place. Friendship Day flower gifts not only symbolize appreciation but also convey heartfelt emotions. Choosing the right flowers, such as yellow roses or sunflowers, which symbolize friendship and happiness, can make moments more memorable.
Furthermore, one can enhance the beauty of these floral gifts with personalized messages or by combining them with other tokens of affection like chocolates or greeting cards. Black Tulip Flowers, a renowned floral shop with an impeccable reputation for delivering exceptional flower arrangements, offers a delightful range of Friendship Day flower gifts. Celebrate friendship in style by gifting a bouquet from Black Tulip Flowers – an expression that will undoubtedly warm hearts and strengthen lifelong bonds.
Best Friend Flower Bouquet!
A best friend flower bouquet is a heartfelt and meaningful gift that symbolizes the deep bond and mutual admiration between two individuals. This thoughtfully curated arrangement goes beyond the conventional floral arrangements to reflect the unique personality and preferences of one's best friend. The selection of flowers in this bouquet considers not just colour and fragrance but also the symbolism attached to each bloom.
From vibrant sunflowers representing loyalty and companionship to delicate roses symbolizing love and gratitude, every flower reflects a specific emotion or sentiment associated with friendship. Black Tulip Flowers' professional florists carefully arrange the best friend flower bouquet to delight the receiver. With exceptional attention to detail, personalization, and expert craftsmanship, this bouquet conveys a profound message of appreciation and serves as a timeless token of cherished friendship.
Nurture Your Friendship with the Beauty of Flowers
We should celebrate, cherish, and nurture the precious gift of friendship. International Friendship Day allows us to express our love and appreciation for our best friends, and what better way to do so than with the timeless beauty of flowers? A flower bouquet brings a touch of nature's splendour and speaks volumes about the depth of our emotions.
Whether you opt for classic roses, vibrant sunflowers, or elegant orchids, sending flowers will undoubtedly convey your heartfelt sentiments and strengthen the bond you share with your best friend. With Black Tulip Flowers in Oman, you can easily find the perfect Friendship Day bouquet and celebrate the beauty of friendship in full bloom. Their wide selection of fresh, vibrant flowers and personalized service make them ideal for sending Friendship Day flowers online.
FAQ's
What flowers mean friendship?
Several flowers symbolize friendship, including:
Yellow roses: 
They represent joy, happiness, and friendship.
Sunflowers For Friendship Day: 
They symbolize loyalty, adoration, and strong bonds of friendship.
Alstroemeria For Friendship Day: 
These flowers represent devotion and friendship.
Gerbera daisies For Friendship Day: 
They signify cheerfulness, friendship, and innocence.
Chrysanthemums For Friendship Day: 
They symbolize lasting friendship and support.
Explore a wide range of flowers from Black Tulip Flowers on this International Friendship Day and make your moments unforgettable.
What flower represents peace and friendship?
The white or cream-colored rose is often associated with peace and friendship. It signifies purity, innocence, and the calming nature of friendship. Black Tulip Flowers in Oman offers beautiful white roses to make this International Friendship Day one to remember.
Which rose means friendship?
The yellow rose is the most commonly associated rose with friendship. It conveys warmth, joy, and a strong bond of friendship. Yellow roses are a popular choice for expressing friendship and appreciation. You can choose a variety of flower arrangements from Black Tulip Flowers in Oman to send an extraordinary gift this International Friendship Day.
Should I include a message or note with the Friendship Day flowers?
Including a message or note with Friendship Day flowers is a beautiful way to express your sentiments and make the gesture more personal. You have the opportunity to write a heartfelt message that expresses your gratitude for your friend and the importance of their friendship in your life. Send a fabulous bouquet with a warm note from Black Tulip Flowers on International Friendship Day.
When should I order Friendship Day flowers to ensure timely delivery?
We recommend placing your order a few days in advance to ensure timely delivery of Friendship Day flowers. Black tulip Flowers in Oman offers same day and midnight delivery services in and around Oman.However, it's always best to check with our website regarding our delivery policies and cut-off times.
Can I send Friendship Day flowers to a friend who lives far away?
Yes, you can send Friendship Day flowers to a friend who lives far away. Black Tulip Flowers in Oman provides delivery services that can reach various local and international locations. However, checking our delivery coverage and any applicable shipping fees for long-distance deliveries is advisable.
Are there any specific flower arrangements or bouquets for Friendship Day?
Black Tulip Flowers offers a wide range of flower arrangements and bouquets for Friendship Day. You can choose from vibrant mixed flower bouquets, yellow rose arrangements, or personalized floral creations to convey your friendship and appreciation. Browsing our website or contacting them directly to explore options is best.
Learn more about our new products and flowers designs. And checkout all the updates of Deals and Offers on our social media.