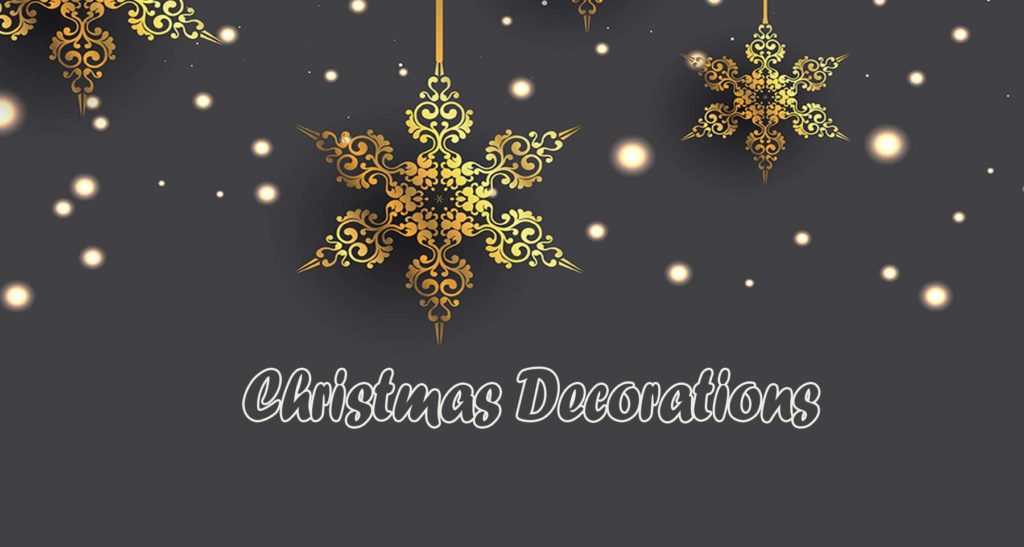 Popular Flower for Christmas Decorations
Christmas Decoration Flowers In Oman
The most awaited festival of the year, Christmas is here! Planning for a great decoration this Christmas season?  Flowers are the best choice for Christmas Decorations.
With Black Tulip Flowers, the best Christmas flower gift delivery in Muscat, Flowers make the best decoration anywhere.
Let's have a glance at the best Christmas Flowers for decoration.
Avail Our Online Best Christmas Flower Delivery in Oman
As Christmas approaches, everyone is eager to anticipate Santa's visit, and adults are busy themselves decorating their homes with the prettiest seasonal Christmas flowers online.During this festive time, people often take the time to appreciate the beauty of the season and create a festive atmosphere in their homes.
Christmas decorations, such as wreaths, poinsettias, and holly, help to create a warm and inviting atmosphere that brings joy to all. May this Christmas bring out the finest in each of us and add a touch of beauty with a unique fragrance from Black Tulip Flowers, the best flower delivery in Oman.
There are many flowers commonly used for Christmas decorations, but some are specifically suited for them. Black Tulip Flowers makes it easy to get the perfect Xmas flower Arrangements online for your decorations with their same-day and midnight online flower delivery options.
Popular Christmas Flowers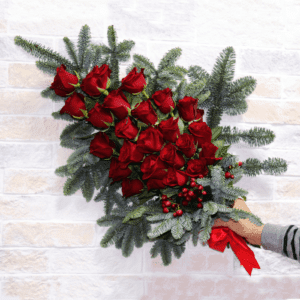 Poinsettia Flowers Christmas Decorations
Poinsettia, also known as Christmas flowers, was named after the former US ambassador to Mexico, Dr. Joel R. Poinsett who introduced the Poinsettia to the United States.
The perfect Christmas plant with origin from Mexico, Poinsettia is used in most Christmas decorations. Poinsettia is symbolized for purity and the best gift for Christmas Eve.
The bright petals of Poinsettia look like flowers and play a major role in decorating the home for the festival.
Holly Plant for Christmas Decorations
Holly is widely used as ornamental plants. Think of Christmas, Holly comes to mind first.
It is a flower that means protection and defense. The leaves and the berries are the main attraction.
Holly flower is usually white in color, but sometimes has a greenish tinge to it. Holly flowers are also called Christmas Holly or English Holly.
Lilies For Christmas Decorations
Lilies symbolize hope, faith, purity, and beauty. Lilly flowers come from bulbs
These come in different colors and are most sorted for bouquets.
Lilies come in a wide range of colors including whites, yellows, oranges, pinks, reds, and purples.
These are the best choice to send Christmas Flower Arrangements
Amaryllis Plant for Christmas Decorations
Each bulb of the plant produces one or two leafless stems each of which bears a cluster of two to twelve funnel-shaped flowers at their tops
The usual color is white with crimson veins, but pink or purple also occur naturally.
This winter-flowering bulbous houseplant, perfect for a Christmas gift or a Christmas decoration
Christmas Rose Christmas Decorations
Helleborusniger, commonly called Christmas rose is a winter-blooming evergreen perennial
Native to the mountains of Southern & Central Europe, Christmas Rose opens during Christmas time in winter areas.
It is a perfect cut flower for Christmas decorations.
Black Tulip Flowers have the following best Christmas flower gifts for Muscat or Oman:
Christmas Special Gift
Perfect Christmas Centerpiece
Luxury Christmas Special
Bunch of Rose & Alstroemeria in Santa Claus Socks
Christmas Present – Mini Snowman
Merry Christmas Gift Box
Christmas Present – Tree Shaped
All the flowers, flower arrangements, and bouquets from Black Tulip flowers can be specialized with a gift of your choice like balloons, cakes, chocolates, etc to make it more special.
Black Tulip Flowers, one of the best online florists in Muscat, it is easy to send Christmas Flowers anywhere in Oman. Spread the festive mood to your friends and loved ones with our beautiful and adorable gifts!
Black Tulip Flowers wishes its valuable clients and customers a Merry Christmas.
Learn more about our new products and flowers designs. And checkout all the updates of Deals and Offers on our social media.