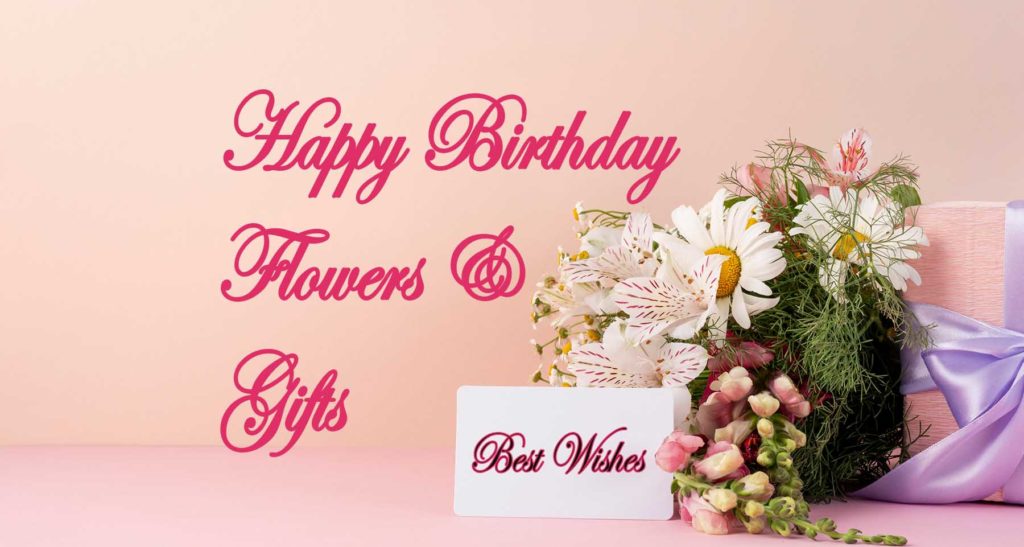 Best Flowers to Say Happy Birthday
Send Happy Birthday Gifts and Flowers to your loved one
Flowers are classic and elegant gifts for all occasions; especially flowers are incredible gifts for birthdays. Anyone who has been a light in your path deserves a bouquet of flowers for their birthday. Flowers symbolize happiness and positivity; you should appreciate your dear ones during their special day with flower bouquets.
Birthday flowers are a popular and thoughtful gift to celebrate someone's special day.
Here are some reasons why sending birthday flowers is a great idea:
Beauty and Joy: Flowers are inherently beautiful and bring joy to the recipient. Sending birthday gifts especially flowers is a way to add a touch of natural beauty and brighten their day. The vibrant colors, pleasing scents, and delicate petals create a visually appealing and uplifting gift.
Personalized Selection: You can choose flowers that hold special meaning or reflect the recipient's personality. Consider their favorite flowers, colors, or blooms that symbolize qualities they possess. Customizing the selection shows thoughtfulness and consideration for the birthday person.
Express Affection: Sending birthday gifts and flowers is a heartfelt way to express your love, affection, and care for the recipient. Flowers have a universal language of emotions, and they can convey your feelings in a meaningful and sincere manner.
Variety of Options: There is a wide variety of flowers available, allowing you to select the perfect bouquet for the birthday person. You can choose from classic options like roses, lilies, and tulips, or opt for more unique and exotic blooms to make the gift even more special.
Lasting Memory: The presence of flowers on someone's birthday creates a memorable and pleasant experience. The recipient will associate the fragrance and beauty of the flowers with their special day, making it a cherished memory that lasts beyond the occasion.
Versatility: Birthday gifts in flowers can be sent to anyone, regardless of age or relationship. Whether it's a family member, friend, partner, or colleague, flowers are universally appreciated and appropriate for birthdays.
Convenient Delivery: Many florists offer convenient delivery services, allowing you to surprise the birthday person even if you are unable to be there in person. You can have the flowers delivered to their home, workplace, or any location of your choice, adding an element of surprise and delight to their day.
Let the Birthday joy of mind be filled with Birthday Gifts and Flowers!
From stunning roses to fragrant lilies, there's a number of blooms that will make your dear ones feel special on their birthday.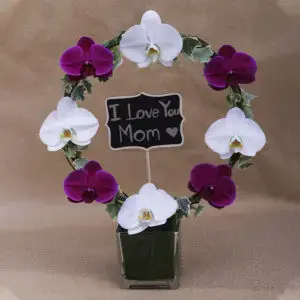 Flowers for your Mom's Birthday
No one can ever give the depth and intensity of a mother's love, and a mom deserves all the love in the world. Surprise your mom with stunning birthday gifts with pink carnation flower bouquets. A bouquet of pink carnations will be the ultimate gift for mom on her birthday because it symbolizes mothers love. Order a beautiful flower bouquet for your mom and make her surprise on her birthday with Black Tulip Flowers Muscat Birthday Gifts and Flower Collection.
• Astonishing Pink Bouquet
• Charming Bunch
• Mix Happiness Bouquet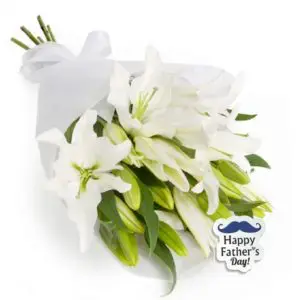 Flowers for your Dad's Birthday
Fathers can do everything for the happiness of their kids, so a father's birthday is as special as his love and care. Roses are the king of flowers to express love, and care. A bouquet of well-organized rose flowers will be a perfect birthday flower for your father. Choose the best birthday gifts and flowers for your first super hero in your life, from Black Tulips Muscat.
• Charming Pink Roses in a Box
• Sweet Hand Bouquets
• Hand Bouquets of White Roses
• Extraordinary Love
• Medley of Pink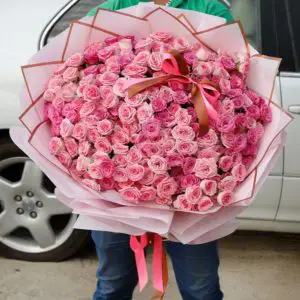 Flowers for your Friend's Birthday
Tulips are known for its elegance and they are a classic way to express love and care in style. They are the perfect choice for birthday gifts and flowers; a bouquet of tulips looks stunning, and classic on your friend's birthday. Nothing will ever beat the classic tulip flowers to express your unconditional love to your friend.
• Fifty White Tulips
• Yellow Tulips Hand Bouquets
• Pink Tulips
• Mixed Flowers
Choose from a variety of birthday flowers from our online portal Black Tulip Flowers Muscat, arranged by our professional florists.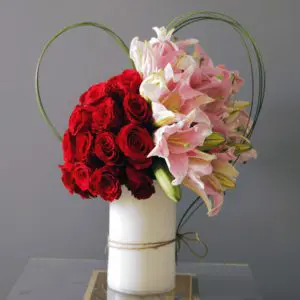 Flowers for your Loved One's Birthday
The exotic and splendid lilies convey a special message; they are an ideal surprise for your loved one. Lilies represent beauty and love, and it will be the perfect birthday gift for your wife or girlfriend on their birthday.
• Treasured Pink Lilies
• Astounding Lilies
• Basket of Mix Flowers
• Sweet Blossom
There is an assortment of birthday flowers in our online portal Black Tulip Flowers Oman, you can visit and choose from wide range of Birthday collections.
You can also make your loved one's birthday moments more special by adding mouth-watering cakes and delicious chocolates, teddys and personal greeting cards.
Birthdays are a happy and special day to celebrate and come once in a year. It is the time you can show your love, care, and gratitude to the person you love most.
Black Tulip Flowers Muscat brings the best customer service, choose from our online portal to make your loved one's birthday more special. Learn more about our new products and flowers designs. And checkout all the updates of Deals and Offers on our social media.