Why it's a Wonderful Idea to send Flowers on Father's Day
Is it okay to gift flowers for Father's Day?

Sending Father's Day flowers to your father on Father's Day is a wonderful way to honour the guy who has been your teacher, guide and friend since the day you were born. Send your dad a Father's Day bouquet from Black Tulip Flowers Muscat and celebrate this Father's Day. Fathers deserve to have gifts that bring them great joy.

Father's Day 2022
A Father's Day acknowledges the role that he plays in his child's life. It is a time to show appreciation for the fathers in their lives and a time to express how much they love and adore them. So, it is important to show respect and gratitude by giving him the best Father's Day flower bouquet.

Father's Day 2022 Flowers
Black Tulip Flowers Muscat offers the best Father's Day flower bouquets, any bouquet you choose will make a lovely gift he will proud to display.

Sunflower: If you are looking for a Father's Day gift for your dad, consider gifting him with a stunning, vibrant and cheerful sunflower bouquet. A bouquet of sunflowers will lift his mood and covey your appreciation in the right way.
• Secret Blooms
• Suns in the Basket
• Bouquet of Beautiful Blooms
• Sweet Hand Bouquet

Rose: Are you looking for the best happy Father's Day rose? Make your dad's day with a bouquet of roses by sending them to his office. Roses are the perfect gift to brighten his day and his workspace, it adds colour and fragrance to any space.
• Fantasy Pink Roses
• Mix of Pink Roses
• Pinky Bunch
• Elite Pink Roses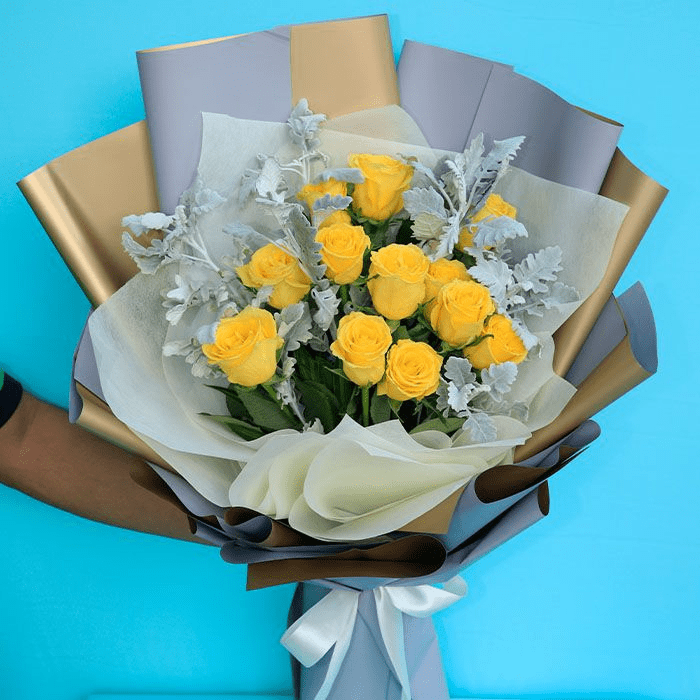 Orchid: On Father's Day, if you can't be with your dad, you can send him a bouquet of orchids or an orchid plant to show him how much you care about him. Orchids can soothe the mind and stimulate feelings of happiness in the receiver.
•    Exotic Bouquet
•    Key to Heart
•    Breezy Bouquet
•    Medley of Pink

Lily: You can never go wrong with a bouquet of lilies. There is nothing more beautiful and respectful than giving a bouquet of lilies to your dad who has done so much for you.
•    Elegant Lilies
•    All About Love
•    Vintage Love
•    Truthful White

Tulip: The best way to make your dad feel loved and relieve his stress is to send him a bouquet of tulips. There is nothing better than a bouquet of tulips to improve his mood and make him happy on this Father's Day.
•    Love Defines
•    Pink Bliss
•    High on Love
•    Bouquet of Love


Conclusion: Your father has dedicated his life to loving, caring and nurturing you. This Father's Day, make sure to express your gratitude and affection for dad by sending him the perfect Father's Day bouquet. Send Father's Day flowers from Black Tulip Flowers Muscat and choose from a wide range of fresh, fragrant and high-quality blooms. We also offer hassle-free Father's Day same day delivery.