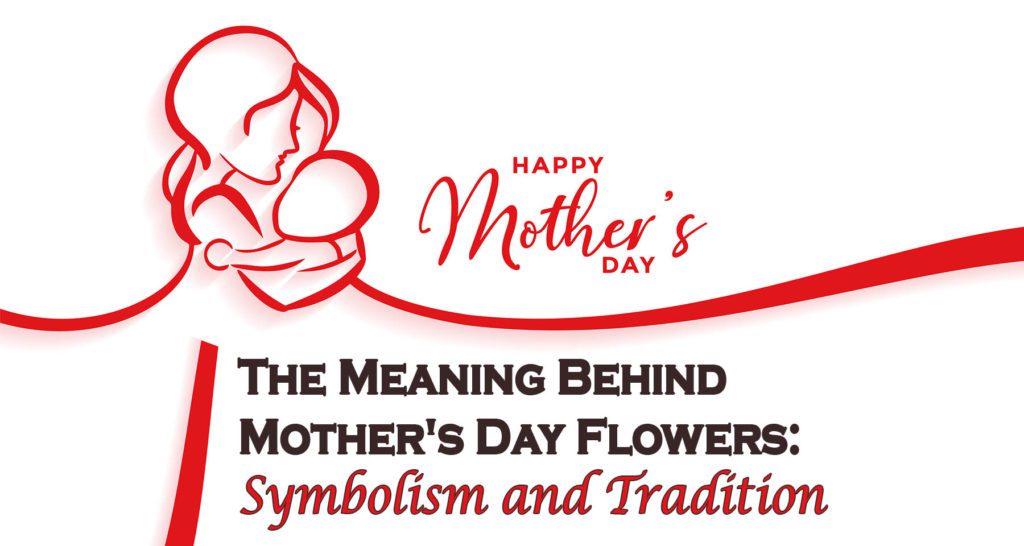 The Meaning Behind Mother's Day Flowers: Symbolism and Tradition
Introduction:
Mother's Day Gifts and Flowers; Symbolism and Tradition
Mother's Day is a cherished occasion celebrated annually to honour and appreciate mothers' immeasurable love and sacrifices. In the modern era, the tradition of gifting flowers has taken on a different form, with an increased variety of bouquets, flower arrangements, and gifts now available. As a reputed florist in Oman, Black Tulip Flowers, we will delve into the symbolism and tradition behind Mother's Day flowers and provide some ideas for the most thoughtful Mother's Day gifts.
The Significance of Mother's Day Gifts and Flowers!
Flowers are universally significant symbols of love, beauty, and appreciation. Their ability to convey emotions that words often fail to express makes them an ideal gift for Mother's Day. Each flower carries unique symbolism, and when selecting the perfect Mother's Day bouquet, specific blooms are more popular, including carnations, roses, and lilies.
Spectacular Mother's Day Roses!
Special Mother's day Roses are a beloved and timeless choice for Mother's Day gifts. These stunning flowers are renowned for their beauty, fragrance, and symbolism of love. Red roses, in particular, are associated with deep love and passion, while pink roses represent grace, admiration, and appreciation. Yellow roses symbolize friendship, and white roses symbolize purity and innocence. A bouquet of roses is a classic and elegant way to show your mother how much you care. Whether you choose a single stem or a whole bouquet, these blooms will surely bring a smile to her face and warmth to her heart. Roses, with their delicate petals and sweet fragrance, will be a gift that the recipient will cherish for days to come. So this Mother's Day, consider giving the gift of roses from Black Tulip Flowers, offering the freshest flowers online. Whether you opt for a classic red bouquet or a mix of colours, your mother will surely appreciate the thought and care that went into your choice. Let her know that your appreciation for her is never-ending with a timeless and beautiful gift from Black Tulip Flowers that she will treasure forever.
Famous Mother's Day Flowers to Celebrate Mom!
People highly seek a plethora of other flowers in addition to roses for Mother's Day. Among them, the carnation stands out with its rich history of being associated with motherhood. White carnations symbolize purity and innocence, while pink carnations represent a mother's, unwavering love. Another popular choice is the lily, which embodies beauty, purity, and devotion. Irises, tulips, and daisies are excellent options for those seeking to express their appreciation for their mothers on this special day. Black Tulip Flowers, one of the reputed flower shops in Oman, offers fantastic blooms to celebrate this Mother's Day with joy and cheer!
Mother's Day Gifts and Bouquets & Floral Arrangements!
A meaningful gift or card is a great way to show your gratitude for the special mother in your life. One of the most popular ways to express your love and appreciation for your mom is by gifting her a beautiful bouquet or floral arrangement. Flowers have the power to convey a range of emotions, from joy and happiness to love and gratitude. With the right arrangement, make your mom feel special and choose decorations that will truly wow her and leave a lasting impression on your mom. Whether you go with a classic arrangement, a modern design, or something special and unique, she's sure to love your thoughtful gift. While traditional choices like roses and carnations are always a safe bet, you can also opt for mixed bouquets that combine different types of flowers. Mother's Day floral arrangements are becoming increasingly popular as they add an element of surprise and excitement. You can customize your floral arrangement to suit your mom's taste and preferences, whether she prefers bold and bright blooms or delicate and feminine flowers. It's essential to choose high-quality flowers and choose the florist who can bring your vision to life when you want to send Mother's Day flowers. With the perfect combination of colours, textures, and shapes, you can create a stunning bouquet or floral arrangement that will make your mom feel loved and appreciated. Make this Mother's Day extra special by surprising your mom with a beautiful bouquet or floral arrangement she will cherish from the top-class florists – Black Tulip Flowers!
Best Mother's Day Gifts Online for Your Super Mommy!
When it comes to selecting the best Mother's Day gifts online, there are several options available. For instance, you may consider a bouquet of fresh flowers that reflects her individuality and style. Alternatively, practical gifts such as kitchen appliances or skincare kits can also be excellent choices that show your gratefulness for your mother while contributing to her daily routine. Additionally, personalized gift options like custom-made photo albums or mugs can add an extra touch of sentimentality to the occasion. Selecting a gift that resonates with your mother's personality, interests, and needs rather than merely buying something generic or superficially flashy is essential. By prioritizing thoughtfulness and authenticity over extravagance, you can make this Mother's Day unique and memorable for your beloved mom.
Send Flowers for Mother's Day Gifts to Make a Remarkable Day!
Sending flowers for Mother's Day is a time-honored tradition and for a good reason. Flowers have the power to convey a wide range of emotions, from love and appreciation to sympathy and congratulations. They are a tangible expression of our feelings and can brighten up any room with their beauty and fragrance. Additionally, floral arrangements offer endless options for customization, allowing senders to tailor their gifts to suit their recipient's unique tastes and personalities. From classic roses to exotic orchids, there is a flower out there for every mom. With online florists making ordering and delivery more accessible than ever before, sending flowers has never been more convenient or thoughtful. Whether near or far from your mom this Mother's Day, let her know that your love is unconditional and that you care deeply by sending flowers from Black Tulip Flowers.