Say Thank You to The Most Exceptional Father with Father's Day Gifts!
Send A Lovable Father's Day Gift and Flowers On this Father's Day
Father's Day is a momentous occasion dedicated to honoring and expressing gratitude to the most exceptional fathers in our lives. It presents the perfect opportunity to show your Dad how much you appreciate his unwavering love, support, and guidance. Celebrate the special bond you and your father share by creating a meaningful Father's Day gifts that your Dad will never forget.
Elevate the experience by adding a personalized touch, demonstrating the depth of your affection and conveying just how much he truly means to you. Instead of resorting to repetitive father's day gifts year after year, why not express your heartfelt care for your Dad by sending a one-of-a-kind flower arrangement that genuinely showcases your love? In this blog, we will explore an array of thoughtful and vibrant gifts that are certain to make your Dad's day exceptionally memorable and extraordinary.
Flower Bouquets A Best Father's Day Gift!
Flower bouquets are a versatile and thoughtful gift that anyone, including fathers, can enjoy. You can create a truly personalized and meaningful gift by selecting a bouquet that incorporates your Dad's favorite flowers or those that hold a special significance to him. For example, if your Dad has a soft spot for sunflowers, consider a bouquet bursting with these vibrant and cheerful blooms.
Alternatively, a bouquet featuring roses and lilies may be more fitting if he appreciates classic elegance. To make the gift even more unique, take the time to add a personal touch. Customize the arrangement to match your Dad's preferences and style, and remember to include a heartfelt note expressing your love and appreciation. Whatever your reason for celebrating Father's Day or how you wish to express your love and gratitude for your Dad, Black Tulip Flowers, the premier flower shop in Oman, presents an extensive collection of flower bouquets designed exclusively for your beloved father.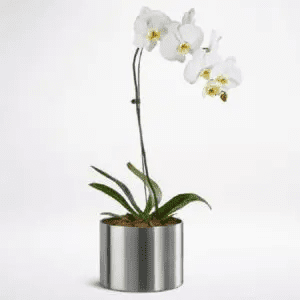 Plant Arrangements: A Thoughtful and Enduring Father's Day Gift
Consider a plant arrangement if you're searching for a unique and lasting Father's Day gift. With a diverse selection of plants, your dad can cultivate and relish their presence for many years ahead; for the green-thumbed Dad, an indoor flowering plant or a collection of succulents can be an excellent choice.
These plants require care and attention, which can become a fulfilling hobby for your Dad. Alternatively, you could gift him a potted herb garden that he can use in his culinary adventures. Not only will the lush greenery enhance his living space with its natural beauty, but it will also infuse a serene and refreshing ambience into his surroundings.
Imagine the satisfaction he'll feel when he uses fresh herbs from his own garden in his cooking. A plant arrangement is a thoughtful and enduring gift that will remind your Dad of your love and appreciation every time he tends to it. So, this Father's Day, give your Dad the gift of nature and watch him flourish.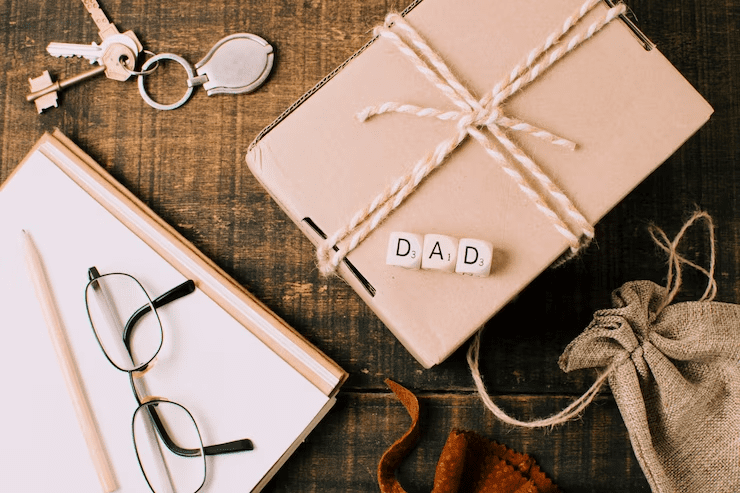 Personalized Father's Day Gift Sets!
Surprise your Dad with a thoughtful, personalized gift set that caters to his unique interests and hobbies. Whether he's a grill master, a grooming enthusiast, or a coffee connoisseur, you can select it according to his taste. For the Dad who loves to grill, create a set that includes top-of-the-line barbecue tools, gourmet spices, and marinades.
Elevate his grilling game with a gift that he'll truly appreciate. If your Dad takes pride in his grooming routine, consider a grooming kit that features his favourite skincare and grooming products. Show him you care about his self-care and well-being with a gift tailored to his needs. For the coffee-loving Dad, a personalized coffee mug, a selection of speciality coffees, and a coffee grinder can make a perfect gift.
Let him indulge in his favourite beverage with a customized set. You demonstrate your attentiveness and thoughtfulness by curating a gift set that reflects your Dad's passions. Show the depth of your care by presenting him with a personalized gift he will treasure for years.
Special Customized Father's Day Gifts
This Father's Day, why not go above and beyond the ordinary and surprise your Dad with a thoughtful and blooming gift that truly reflects your love and gratitude? Black Tulip Flowers – one of the leading florists in Oman, offers vibrant flower bouquets to lush plant arrangements, delicious fruit baskets, customized gift sets, and unforgettable experiences; there are countless ways to show appreciation for the most exceptional father in your life.
By dedicating time to thoughtfully choosing a gift that resonates with your Dad's distinct personality and interests, you can make his day extraordinary while also reminding him of the enduring influence he has had on your life. Whether you decide on a timeless bouquet of his beloved flowers or a customized gift set that reflects your shared memories, the thoughtfulness behind your gesture will elevate it to an extraordinary level of significance. So this Father's Day, take the opportunity to say thank you to your Dad meaningfully.
Send a blooming Father's day gifts from Black Tulip Flowers that reflects your appreciation; you have the chance to convey the depth of your emotions and celebrate the incredible father!
Learn more about our new products and flowers designs. And checkout all the updates of Deals and Offers on our social media.